October 30th, 2007 by eden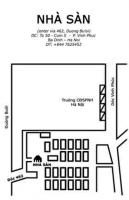 (click onto the icons or scroll down)
Dear friends, artists and scientists!
It is a great pleasure for us inviting you to the opening of our Regrowing Eden installation and performances on Friday, November 2nd. Specially, we would be happy, having you at the dinner and art-science discussion on Saturday, November 3rd. We thank the crew of Nha San, especially Duc, for giving us the opportunity to make our exhibition and performances at this great place!
If you have questions, you also can contact us on our Vietnamese mobile +84 94 815 10 83. Looking forward to see you
Yours, Hina and Mätti
***
Regrowing Eden
International Art-Science Project
*
NHA SAN2 – 10. November 2007
—————————————
OpeningFriday, 2nd, at 7pm
Performance & Installation
—
Talk
Saturday, 3rd, at 7pm
Dinner & Discussion
—
Closure
Saturday, 10th, at 7pm
Performance & Installation
* *
Hina Strüver & Mätti Wüthrich
Swiss Artists-in-Labs
*
www.regrowingeden.ch
regrowing.eden@env.ethz.ch
+84 94 815 10 83
*
NHA SAN
—————————————
(enter via 462, Duong Buoi)
DC: To 50 – Cum 5 – P. Vinh Phuc – Ba Dinh – Ha Noi
DT: +84 4 7625452
—
—
notes:
Swiss Artists-in-Labs
Artists-in-labs Program is a collaboration between the Swiss Federal Institute for Technology (ETHZ), the Swiss Federal Office of Culture (BAK) and the School of Arts Zurich (HGKZ). The aim is to increase the levels of know-how transfer between art and science on socially relevant topics.
Hina Strüver has a Master of Fine Arts from Braunschweig University of Art, with majors in object art, installation and performance. Since completing her Masters degree she has carried out various art projects and scholarships in a number of countries. www.regrowingeden.ch.
Mätti Wüthrich graduated in Environmental Sciences at the Swiss Federal Institute of Technology Zurich. His path since as performance artist has traced the line between science and art. www.regrowingeden.ch.
Posted in Vietnam |

Comments Off on Viet nam eden at nah san, hanoi